Deliver a Solution to Clients! It's Not About Your Products!
Your solutions make sense to you—but do you describe your products and services in a way that make sense to your customers?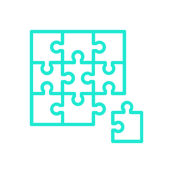 Learn to write solution descriptions that convey the benefits of your products and services in terms that are easy for evaluators to understand and appreciate. Watch our recorded proposal best practices webinar.
Recording Length: 45 minutes
The SalesEdge Advantage Webinars are a series of monthly webinars designed to help you get more out of your RFP and proposal automation technology and be more successful at helping your organization win more business.

Want to achieve greater results? Connect with the SalesEdge team:
Request Customer Care
Sales: 888.577.7382 ext. 701
Customer Care: 888.577.7382 ext. 702.