Learn How SalesEdge Can Help You Achieve Your Goals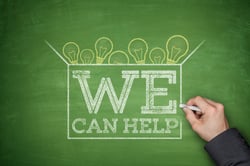 Request more information to learn how SalesEdge can augment your internal resources. The services that we frequently provide include the following.
Library Build
Custom Word Style and RFP Response Templates
Document Automation for Sales Proposals, Statements of Work, Due Diligence Questionnaires, and more
Content Development
Contact SalesEdge. Tell us about your specific needs.